Mobile App Development Company In Chennai
Mobile Solutions, Crafted Just for You!
Crafting Tomorrow - The Best Mobile App Development Company In Chennai
Mobile apps have emerged as a crucial instrument for companies across industries. They provide a medium through which businesses can connect with their target audience. Therefore, it is vital to have a well-designed mobile app for your business. If you are seeking the assistance of a reliable mobile app development company in Chennai, look no further than Absolute App Labs. We are a renowned name in the industry and can help you create an effective mobile app that caters to your business needs.
We pride ourselves on our unmatched expertise and vast experience in creating bespoke mobile apps that meet your unique requirements. Whether you need an app for Android, iOS, or Windows, our skilled developers will create a customized solution tailored to your preferred platform. Trust us to deliver a top-notch mobile app that perfectly aligns with your business goals and objectives.
Mobile App Development Services We Offer
Absolute App Labs specializes in building cross-platform mobile apps using React Native, harnessing the power of React and JavaScript. Our team emphasizes code reusability to streamline development for Android and iOS platforms.
Experience modern Android app development with Kotlin. Our Kotlin-based mobile app development services offer a concise and efficient programming language for your Android projects.
Innovate And Elevate, Partner With Absolute App Labs - Leading Mobile App Development Company in Chennai
Our Mobile App Development Services That Will Help You Reach Your Next Level!
On-Demand
At Absolute App Labs, We create on-demand service apps that connect users with services such as ride-sharing, home cleaning, and food delivery. Our solutions enhance user convenience and streamline service provider operations.
Healthcare
Absolute App Labs specializes in mobile app development for healthcare providers, creating digital solutions for hospitals, clinics, and individual practitioners. We have helped them in creating a digital solution for their healthcare ecosystem.
Social Media
We develop social media apps that foster user connections, generate content, and facilitate communication while providing a personalized experience.
Travel
As a reputable mobile app development company, we build travel apps for booking flights, hotels, and travel packages. Our solutions integrate real-time information, making travel planning and booking a seamless experience for users.
Restaurant
Our mobile app developers specialize in creating restaurant apps for online reservations, food ordering, and delivery services. Our app development services have redefined the experience for both restaurants and users by providing an easy ordering and delivery process.
E-commerce
Absolute App Labs has aided numerous businesses in developing secure and user-friendly omnichannel storefront experiences through our e-commerce app development services.
Education
We have helped enhance the education sector with e-learning and educational apps by creating mobile apps for educational institutions and online course providers, facilitating remote learning and knowledge sharing.
Logistics
Absolute App Labs boasts a leading position in the mobile app development industry, where we have been instrumental in aiding businesses to enhance their logistics and supply chain operations through the development of tracking and management applications.
Real Estate
As a leading mobile app development company, Absolute App Labs specializes in creating real estate apps that cater to both buyers and sellers, simplifying the transaction process.
Grocery
Our team of skilled mobile app developers possesses ample experience in designing and developing exceptional grocery shopping apps that enable users to easily place their orders and have their desired groceries delivered straight to their doorstep.
Food Delivery
At Absolute App Labs, we pride ourselves on providing comprehensive service tailored to your food delivery app needs. Our experienced mobile app developers are dedicated to crafting a seamless and user-friendly experience for your customers.
Entertainment
We understand the pivotal role entertainment apps play in a person's life. Our seasoned mobile app developers specialize in creating entertainment that seamlessly performs on various devices.
Our Mobile App Development Process
Why We Are the Best Mobile App Development Company in Chennai?
Absolute App Labs is comprised of a group of Mobile App Developers in Chennai who love to take up challenges. We empower the underdogs by providing the latest solutions at an affordable rate. We envision your goals and deliver an application that helps you become the leader in your industry.
Design First Methodology
We start with design. Our team brainstorms and creates wireframes for each screen of the application. The workflows and functionalities are defined properly. This way the mobile app development team knows exactly what they have to develop leaving no place for ambiguity.
Design and Development
At Absolute App Labs, the design and development teams work closely and seamlessly with each other for the timely delivery of your mobile apps. Both teams understand the requirements and work accordingly to deliver the best solution for you.
Agile Way of Development
We use tools like Trello, Jira, etc. to organize our development process into sprints. This way, as a client, you get multiple builds of the application during the build to suggest changes and test, and the application is developed at the right timeline with the right features.
Backend & API Development
If your application is customer-facing, then it is a given that you require a strong backend application via APIs. Our mobile app development experts in Chennai develop scalable backend applications that can help you support your user base.
Security, Security, Security!
As technology evolves and grows, so does the threat environment. In a world where data security has become an absolute necessity, it is vital that your mobile application is safe and secure. We understand the importance of data security and don't take it lightly.
On-Time, All the Time
Our first priority and promise are to deliver your mobile application as promised on time and on budget. Even better, we take into account the unwarranted surprises even while conceptualizing, and hence our delivery is usually on time or earlier, but never late
Store Submission Support
Mobile applications created by our mobile app developers in Chennai are meticulously made to adhere to the standards of the Play Store or Apple App Store based on your requirements. We ensure that your app is launched successfully on the required platforms.
Hire Experts
Our priority is to empower businesses irrespective of their sizes. In order to accommodate all types of clients, we have created a flexible engagement model that fits right into your budget. Get the best application from the best Mobile App Development Company in Chennai!
How Having A Mobile App Enriches Your Business Growth
It is undeniable that having a mobile app for your business can bring about a host of advantages. However, if you choose to collaborate with Absolute App Labs, here are A.B.S.O.L.U.T.E benefits your business can achieve.
Accessible
We make sure our mobile apps are easily accessible to users, providing convenient access to products or services.
Branding
The mobile apps we develop reinforce your brand recognition, strengthening your business's identity.
Streamlined
We offer streamlined user experiences, simplifying interactions and transactions.
Optimized
Our developers make sure the mobile apps they develop are optimized, ensuring a smooth and responsive interface.
Loyalty
We foster customer loyalty through personalized experiences.
User-friendly
Our mobile app developers prioritize user-friendliness, making it easy for customers to navigate and engage.
Time-efficient
We ensure our mobile apps save users time by providing quick access to information, services, and transactions, enhancing overall efficiency.
Engagement
The mobile apps we create boosts user engagement through notifications and interactive features.
Tools & Technologies We Use For Mobile App Development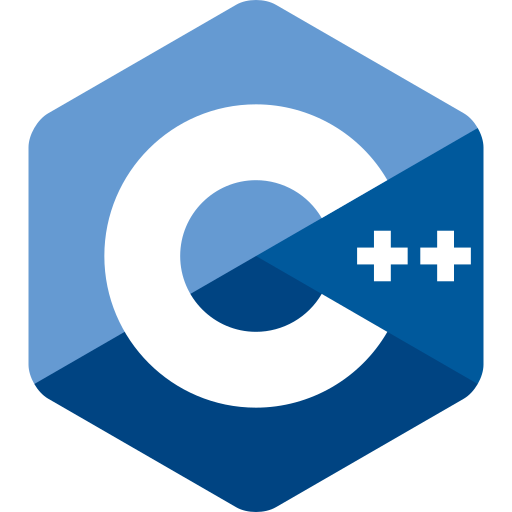 Why Choose Absolute App Labs For Mobile App Development Services?
Choosing Absolute App Labs for your mobile app development needs is a decision driven by a commitment to excellence and innovation. We stand out for our unwavering focus on user-centric design, ensuring your app is not just functional but also delightful to use. With a proven track record of successful projects across various industries, we bring a wealth of experience to the table.
On-Time Delivery
Experience
Quality Assurance
Custom Services
Long-Term Support And Maintenance
Cost Efficiency
Your App, Our Expertise - Contact Our Mobile App Developers In Chennai!
If you're seeking to enhance your business with advanced mobile apps, then you're in the right place! Our proficient mobile app developers at Absolute App Labs are fully equipped to transform your ideas into tangible results. Regardless of your industry, be it e-commerce, healthcare, travel, or any other, our team has the knowledge and skills to create remarkable mobile apps that engage users and generate successful outcomes.
Plot No, 1095, 13th St, Z Block, Anna Nagar, Chennai 600040.