Hire Dedicated Developers in Chennai
Need dedicated developers who can help with your projects? Look no further than Absolute App Labs. Our team brings a wealth of skills, experience, and passion to ensure your software engineering needs are met with precision.
Absolute App Labs - Home To Leading Software Developers in Chennai
Do you want to enhance the efficiency of your software development projects? If so, then hiring dedicated developers could be the perfect solution for you. By collaborating with skilled developers, you can achieve excellence in developing software, mobile applications, or web applications for your business. Unlike shared resources who divide their time between numerous projects for multiple clients, dedicated developers focus solely on your tasks, ensuring that your project receives the necessary time and attention it deserves.
At Absolute App Labs, we stand as a leading technology company in Chennai, offering a dedicated team of developers that can work specifically on your project. Our developers are among the most talented in Chennai, possessing expertise in various programming languages and frameworks. With their profound knowledge, our team provides tailored solutions to cater to your business software or application requirements.
Hire Dedicated Developers For Your Various Business Requirements
As a business owner, you may have aspirations to take your business to the next level, but hiring full-time resources might not be sustainable for you yet. We know the hassles of hiring and retaining resources and that's why we offer dedicated resources for all your development needs. By entrusting your development project, whether it involves software, mobile apps, or web apps, to a team of proficient developers, you can take your business to the next level. With Absolute App Labs, you can benefit from a range of development services.
Mobile App Developers
Looking for a committed team of mobile app developers in Chennai or interested in establishing a remote full-stack development team? Choose our dedicated mobile app developers, programmers, consultants, and software engineers to expand your app development squad.
Hire React Native
Developers
Hire Android Native
Developers
Hire iOS Native
Developers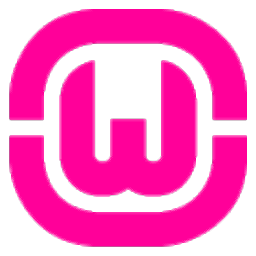 Hire WAMP/MAMP
Developers
Full-stack Developers
Want to hire the best project managers and full-stack engineers to effectively lead and support your team? Our dedicated full-stack developers who possess in-depth expertise in both frontend and backend technologies, making them the ideal choice to manage and consult your projects.
Front-End Developers
Front-End developers are essential in capturing the attention of your desired audience. If you aim to captivate your target users with exceptional designs, consider enlisting the services of dedicated front-end developers. They possess the skills to craft stunning designs that effectively convey your ideas to your audience.

Hire HTML5/CSS3
Developers



Back-End Developers
Back-End developers are indispensable in delivering a seamless user experience. If you seek to optimize your platform's efficiency and security, consider hiring our dedicated back-end developers. They possess the expertise to architect and maintain robust back-end systems that power your digital presence.
Ecommerce Developers
E-commerce developers play an instrumental role in attracting customers to your online store. If you are aiming to provide a top-notch e-commerce experience for your users, then our dedicated e-commerce developers can do the trick for you. Our developers possess the specialized skills needed to create and maintain e-commerce store that performs well with the audience.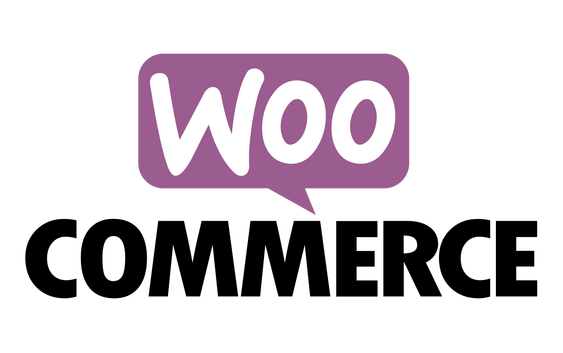 Hire WooCommerce
Developers
Hire BigCommerce
Developers
Get Dedicated Developers to Work Through Your Projects to Completion. What We Offer is Top-Notch Developers and How We Offer is Always Startup Friendly!
Benefits Of Hiring A Dedicated Development Team
Expertise And Skills
When you hire dedicated developers in Chennai for your development processes, you get access to talented developers and their years of experience. This help you to complete the development process quickly.
Focus on Core Activities
Outsourcing development work allows your in-house team to concentrate on core business activities, such as strategy, marketing, and customer relations, while the dedicated team handles the technical aspects.
Faster Time-to-Market
With a dedicated development team, you can expedite the development process, as they are solely focused on your project. This can help you bring your product to market more quickly, gaining a competitive edge.
Focus on Core Competencies
Outsourcing development allows you to focus on your organization's core competencies, leaving the technical aspects to the experts. This can lead to improved overall efficiency.
Access to Talent
You can tap into a global talent pool when hiring a dedicated development team. This means you can access highly skilled professionals who may not be available in your local talent market.
Hiring Dedicated Developers From Absolute App Labs is This Easy!
Consultation

The journey begins with a conversation. Reach out to us, and our dedicated team will schedule a consultation with you. During this phase, we'll listen to your project requirements, goals, and objectives.

Project Estimate

After understanding your project's unique needs, our experienced developers will work on providing you with a detailed project estimate. This estimate will encompass all the necessary details, including the scope, timeline, and cost.

Select Engagement Model

At Absolute App Labs, we understand that every project is different. That's why we offer various engagement models to suit your specific needs. Whether you require a dedicated developer for a short-term project or a long-term partnership, we have the right model for you.

Hire Developer

Once you're satisfied with the project estimate and have chosen the most suitable engagement model, it's time to hire your dedicated developer. Our team of skilled and experienced developers are well-versed in a wide range of technologies and are ready to take on your project.

Off To Work

With your dedicated developer on board, your project is ready to kickoff. You can expect to see your ideas come to life, and we'll keep you updated throughout the development process.
Absolute App Labs Dedicated Developers Hiring Models
When it comes to hiring dedicated developers, we understand that one size does not fit all. Our commitment to providing tailored software development services means you can count on us to meet your specific needs.
Fixed Cost
We offer a fixed-cost engagement model, ensuring that you receive a project timeline and regular updates without any hidden fees. Share your ideas and witness their transformation without any financial concerns.
Time & Developer Cost
Embracing agility is crucial in today's business world. With this model, you're only charged for the actual hours your dedicated developers invest in your project. It allows you to scale up as per your requirements easily.
Hybrid Model
Our hybrid model combines the best aspects of both fixed cost and time & material engagements. It's as flexible as rubber, offering you the advantages of both models to suit your unique project needs.
Hire the Developer Who Would Make All the Difference in Your Delivery! Reach Out to Us Today.
The Absolute Advantage: 6 Reasons for Choosing Our Dedicated Developers In Chennai
Innovative Solutions
At Absolute App Labs, innovation is at the heart of what we do. Our developers are not just skilled in current technologies but also creative thinkers who can provide innovative solutions to your challenges. We constantly explore new technologies and approaches to bring fresh perspectives to your projects.
A Skilled Team of Experts
At Absolute App Labs, we take immense pride in the exceptional skills and knowledge of our dedicated developers. Our developers consistently stay up-to-date with the latest industry trends and best practices, ensuring that your project leverages cutting-edge tools and concepts.
Focus on Your Core Business
By entrusting our proficient developers with the technical execution of your project, you can dedicate your full attention to your primary business activities. Manage critical business operations to enhance productivity and efficiency, while we handle the development process.
Total Project Control
When you hire professional developers from Absolute App Labs, you retain complete control over the development process with absolute transparency in execution. Serving as a seamless extension of your team, our dedicated developers in Chennai follow your project specifications, communication preferences, and established development processes.
Client-Centric Approach
We are fully committed to understanding your unique goals and challenges. Our client-centric approach means that we prioritize your needs and collaborate closely with you to achieve the desired results. Your satisfaction is our goal.
Continuous Improvement
At Absolute App Labs, we believe in continuous improvement. We regularly review and refine our processes to ensure that we are at the forefront of industry standards and best practices. This dedication to improvement ensures that we deliver the best solutions to our clients.
Hire Our Dedicated Developers In Chennai Today!
Are you ready to take your business to the next level through cutting-edge app development? Look no further! At Absolute App Labs, our team of dedicated developers is here to turn your vision into reality. Whether you operate in e-commerce, healthcare, travel, or any other industry, we have the expertise and experience to craft exceptional apps that captivate users and drive impressive results.
Plot No, 1095, 13th St, Z Block, Anna Nagar, Chennai 600040.